Good Morning
Mistakes are lessons of wisdom.
When you make a mistake, don't look back at it for long.
Take the lesson and move forward.
Although the past cannot be changed;
How to shape the future is still in your hands.
Thoughts For Today
Be with someone who know exactly what
they have when they have you,
Not someone who will realize it when they've,
Lost You.
Don't be afraid to change.
You may lose something good,
but you may gain something even Better.
Have a beautiful day
_
YOU MAY VISIT & FWD TO YOUR FRIENDS PLEASE GO THROUGH THE POSTS
ramajayam.rediffiland.com
ramajayamgomati.blogspot.com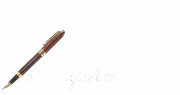 SMILE WITH


RAMNATH