<><>Good Morning<><>
Want
SUCCESS
and
HAPPINESS
in life :
You should have :
More
KNOWLEDGE
than others.
More
INVOLVEMENT
than others.
More
LISTENING
than others.
Less
SPEAKING
than others.
Less
EXPECTATION
from others.

It is a rare and beautiful gift to uncover, that every moment contains within,
the possibility to start anew

.
Here we are traveling
in a perpetual fountain of new beginning.
Despite anything that was ever said or done before, this unattached
and uninhibited moment
is total and complete freedom to pick up the pen
and write this story any way you wish

.
You are not limited by anything

.
Every moment, every day contains the promise and possibility,
to perform acts of kindness, to help
those around you and to lift ourselves up
into a higher place.


Every day is a blessing, every moment is a gift.
I give thanks for the chance to share these moments and gifts with you
.
YOU MAY VISIT & FWD TO YOUR FRIENDS PLEASE GO THROUGH THE POSTS
ramajayam.rediffiland.com
ramajayamgomati.blogspot.com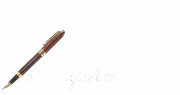 SMILE WITH


RAMNATH