Be not only a giver of love, but also a peace-maker,
that wherever you go you bring harmony, calmness,
and upliftment. We do not want to be human skunks.
We want to be like the rose, which even if crushed
exudes its sweet fragrance. Be a human rose,
spreading the essence of peace wherever you go.
__._,_.___
YOU MAY VISIT & FWD TO YOUR FRIENDS PLEASE GO THROUGH THE POSTS
ramajayam.rediffiland.com
ramajayamgomati.blogspot.com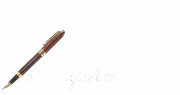 SMILE WITH


RAMNATH