5
5 Tips by Swami Vivekanand
a
everyone must follow
Better thinking is the foundation of success. This thinking only disciplines a man's behavior and his way of working. Therefore, every human should try not to let the bad thinking over power their mind that
can bring bad luck in their life.
Nowadays it is seen that most people to get fast success choose the wrong path. Also, some of them after tasting the initial failure go for a wrong path.
The inspiration of today's generation, Swami Vivekananda has suggested many ways, which help the youth choose the right path and saves them from any kind of wrong work.
Click on this to know 5 such ways that can help anybody go for the right path and be successful…
Keep one thinking and make that your goal. Think about that thing, dream about it and live that thinking. Let that one thought immerse well in your blood cornering every other thought. This is the way to
succeed.
Wake up and run and don't stop until you find and attain your goal.
YOU MAY VISIT & FWD TO YOUR FRIENDS PLEASE GO THROUGH THE POSTS
ramajayam.rediffiland.com
ramajayamgomati.blogspot.com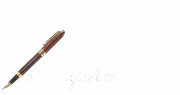 SMILE WITH


RAMNATH