GOODMORNING !! HAVE A NICE DAY !!

I'll Always Be There


In times of trouble,

In times of need,

If you are feeling SAD,




You can count on me.

I will give you a wink,




Until you smile,

give you a hug,




and stand by your side.

I'll be there for you till the end,




I'll always and forever, be your friend!


Don't forget to keep on smiling!
YOU MAY VISIT & FWD TO YOUR FRIENDS PLEASE GO THROUGH THE POSTS
ramajayam.rediffiland.com
ramajayamgomati.blogspot.com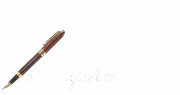 SMILE WITH


RAMNATH