WONDERFUL COLOURS OF NATURE MIXED WITH EACH OTHER
ALL COLOURS ARE MIXED WITH EACH OTHER...
AFTER MIXING THEY NEVER GET SEPARATED...
IF THE DROP OF THE WATER IS ON THE COLOUR .. U ALSO FORGET THE COLOUR OF THE WATER.....
THAT WORKS SAME IN HUMAN LIFE.
..
ANY CORNER OF THE WORLD WE ARE...WE ARE HUMANS... CREATIONS OF ONE FATHER.. GOD.....
THEN
WHY WE KEEP DIFFERNCES BETWEEN HUMANS... AMIR-GARIB, GORA - KALA,DISABLED-HEALTHY...
THEN WHO WE ARE TO KEEP SUCH KIND OF THINKING AND UN FAITHFUL AND NOT LOYAL TO GOD...
IF GOD IS BLESS US ALL THE TIME WITH HIS MERCY WITH THE SAME WAY OF LOVE...
THEN WHY WE HUMANS CANT SPREAD THE MESSAGE OF LOVE TO THE WORLD...
T
HINK...THIS HOLI IS NOT FOR INDIAN PEOPLE .....FOR MY ALL WORLD PEOPLE ACROSS THE WORLD...
MESSEGE OF HUMANITY ...HAPPINESS AND LOVE ... TO ALLL...
YOU MAY VISIT & FWD TO YOUR FRIENDS PLEASE GO THROUGH THE POSTS
ramajayam.rediffiland.com
ramajayamgomati.blogspot.com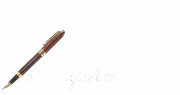 SMILE WITH


RAMNATH