श्री कृष्ण जन्माष्टमी की हार्दिक
28th August 2013, Wednesday is SREEKRISHNA JAYANTHI….. The DIVINE Birth of "SREEKRISHNA BHAGAWAN"-the 8th incarnation of Lord MAHAVISHNU….
Krishna Janmashtami festival is observed on the eighth day, Ashtami tithi, of the dark half in the month of Shravana on the day of Rohini nakshatra (star) . Krishna Janmashtami is celebrated for two days. The first day is known as "Krishnashtami" and the second day is known as "Kalashtami". Sri Krishna Janmashtami is known by various names such as Krishnashtami, Gokulashtami, Saatam Aatham, Ashtami Rohini, Sri Krishna Jayanti and Sree Jayanthi.
जन्माष्टमी की हार्दिक शुभकामनायें
इस जन्माष्टमी पर श्रीकृष्ण आपके घर आये;
और माखन, मिश्री के साथ आपके सारे दुःख और कष्ट ले जायें।
शुभ जन्माष्टमी!
YOU MAY VISIT & FWD TO YOUR FRIENDS PLEASE GO THROUGH THE POSTS
ramajayam.rediffiland.com
ramajayamgomati.blogspot.com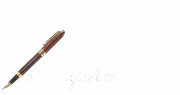 SMILE WITH


RAMNATH