: GREETINGS FOR FRIENDSHIP DAY
GOOD MORNING FRIENDS,
Morning is silent, morning is calm, morning is beautiful,
but morning is not complete without wishing u a good and wonderful day.
It stands for Hope, giving us another start of what we call Life.
Morning greetings doesn't only mean saying Good Morning,
it has a silent message saying:
I remember you when I wake up!
ESPECIALLY today being
"Friendship Day".
Here is my special song for you my dear friend. This is specially dedicated to you dear brother and sister.
AND THE REAL DATES COMMEMORATING FRIENDSHIP ARE GIVEN BELOW
This beautiful idea of celebrating Friendship Day was joyfully accepted by several other countries across the world. And today, many countries including India, celebrate the first Sunday of August as Friendship Day every year. Celebrating Friendship Day in a traditional manner, people meet their friends and exchange cards and flowers to honor their friends. Lot many social and cultural organization too celebrate the occasion and mark Friendship Day by hosting programs and get together.

It may be noted that some associations celebrate Friendship Day in an entirely different time of the year and with different customs. For instance,
YOU MAY VISIT & FWD TO YOUR FRIENDS PLEASE GO THROUGH THE POSTS
ramajayam.rediffiland.com
ramajayamgomati.blogspot.com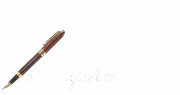 SMILE WITH


RAMNATH