Vat Pournima(12thJUNE2014) Gujarat and Maharashtra.
Vat Purnima
fasting is observed by married women for the well being of their husbands in certain parts of

India

.

The fast is based on Savitri Satyavan legend in the Mahabharata. Vat Purnima 2014 date is June 12.

The Vrat is observed during Poornima (Full moon) in the month of Jyeshtha and is more popular in

Gujarat and

Maharashtra

.

In some regions it is a three-day Vrat.



For those people who observe the traditional three-day Vrat in India , Vat Vat Purnima Arambh (Begins) on June 11, 2014 and ends on June 12.

Prayers and pujas are dedicated to Vat Vriksha (Banyan Tree) and Savitri. Most people now fast only on the main ritual day that is on the Poornima day. The ritual is also known as Peepal Pujan.
The main ritual on the day includes tying of the red or yellow thread around the banyan tree and fasting from sunrise to sunset.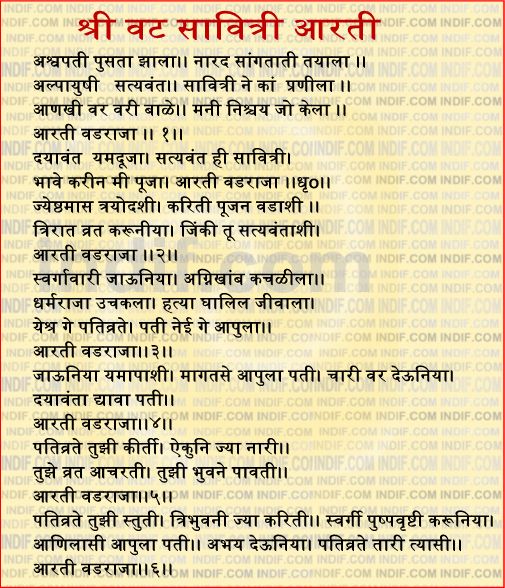 Wat Pournima is the festival for women, which is celebrated in the month of Jesht (May-June). Women observe a fast and tie threads around a banyan tree and pray for the same husband in every birth.


The celebration derived from the story of

Savitri and Satyavan.

It has been foretold that Satyavan won't live long. Resting on the lap of Savitri, Satyavan was waiting for death under a banyan tree, when the day of death comes. The messenger of Yama, the God of death came to take Satyavan. But Savitri refused to give her beloved husband. Messenger after messenger tried to take Satyavan away, but in vain. Finally, Yama himself appeared in front of Savitri and insisted to give her husband.
विचार आधुनिक जरी ,
श्रध्दा देवावर माझी
होईन सौ जेव्हा मी ,
करेल वटपौर्णिमा साजरी..
असेल ऑफिस जरी,
वडपूजा जमणार नाही
डगाळ आणून घरी,
करेल वटपौर्णिमा साजरी..
एवढा आटापिटा ,
फक्त तुझ्या साथीसाठी
होऊन थोडी स्वार्थी ,
करेल वटपौर्णिमा साजरी..
विज्ञान म्हणते,
राखेत संपेल सर्वकाही
भोळे मन म्हणते,
तरीही...
एकच ' हा ' जन्म जरी ,
सावित्रीची लेक मी
अनंताच्या वाटेवरही
करेल तुला साथ मी.
Since, she was still adamant, he offered her a boon. She asked for the well being of her in-laws. He granted it to her. She then followed him as he took Satyavan's body away. He offered her another boon. She now asked for the well being of her parents. This boon, too, was granted. But she was relentless, and continued to follow him. As they approached
Yama's
abode, he offered her a final boon. She asked for a son. He granted it. She then asked him how it would be possible for her to beget sons without her husband. Yama was trapped and had to return her husband.
So, married women pray to the banyan tree for the long life of their husbands and children. Their fast is observed the whole night till the next morning.
PLANT TREES TO SAVE ENVIRONMENT.
VISIT BLOG &FWD TO YOUR FRIENDS
GO THROUGH THE I LAND POSTS