MY SPACE:
Yes. We can not act as we acted in our
When we
celebrate a birth day, that means,
So, we have to develop the q
ualities of
patience,
forgiveness,
analytical thinking,
being an
example to
others, etc.
Because, if a child commits mistakes, the
world will not
take it
offensive.
But, if we do, it redefines our character.
So, we must be very careful in our actions.
Better speak
less and
do good to others.
YOU MAY VISIT & FWD TO YOUR FRIENDS PLEASE GO THROUGH THE POSTS
ramajayam.rediffiland.com
ramajayamgomati.blogspot.com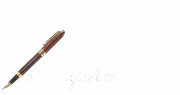 SMILE WITH


RAMNATH